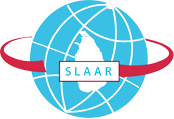 SRI LANKA ASSOCIATION OF AIRLINE REPRESENTATIVES (SINCE – 1993)
The Sri Lanka Association of Airline Representatives was formed on the 22 June 1993 with the primary goal of providing the off-line Airlines with an opportunity to voice their difficulties, to seek common solutions as well as to discuss matters pertaining to their day-to-day operations. Subsequently SLAAR opened its membership to on-line Airline GSAs and GSAs representing cargo separately.
SLAAR has since earned itself a reputation for being a vibrant association that safeguards the interests of the members as well as the interest of the Travel Industry. The formation of this Association has led to the continuous dialogue between the various bodies prior to the enactment of the laws that would govern the Airline and Travel industry. The support rendered by the members towards the activities of the Association and the unity among the members has led the Association to reach greater heights.